In a matter of weeks, the world has been upended as COVID-19 has spread through our communities, homes and cities. At Boston Chai Party, we have taken the stay at home orders as a time for reflecting on how we can contribute to essential workers and essential services.  We haven't figured out all the answers as we speak to all of our local small business owner friends and learn about the challenges that we all collectively face. In the immediate term, we have decided that it's important for us to at least take a few small actions and offer our products and services where possible.
Chai Delivery To Boston Area Hospitals: To keep our frontline workers fueled we delivered chai and biscuits to the Cambridge Health Alliance doctors, nurses and hospital staff in Boston. We were filled with joy to see our healthcare heroes drinking some chai on much needed breaks.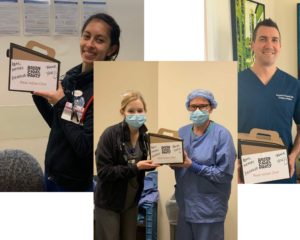 If you know of hospitals that could use some complimentary chai to keep the team fueled, get in touch with us at chai@sahilp12.sg-host.com.
Free Van for Covid-19 Relief Efforts: We've been lucky enough to own a van for our chai deliveries to clients and markets. Now we want to make sure we assist in the mobilization of all efforts to help fight the pandemic. We are offering our van for free to a certified nonprofit working to help with delivery, transportation or other services related to Covid-19. If this is you or you know of a nonprofit in need, get in touch with us at chai@sahilp12.sg-host.com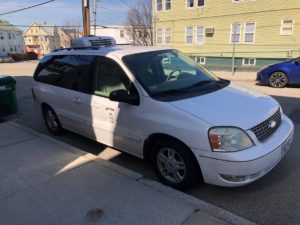 Watch this space for further updates on further ideas as our efforts grow and follow us on Instagram or Facebook to get updates.
Looking to order our chai online?  Visit our online shop to get delivery throughout the United States.