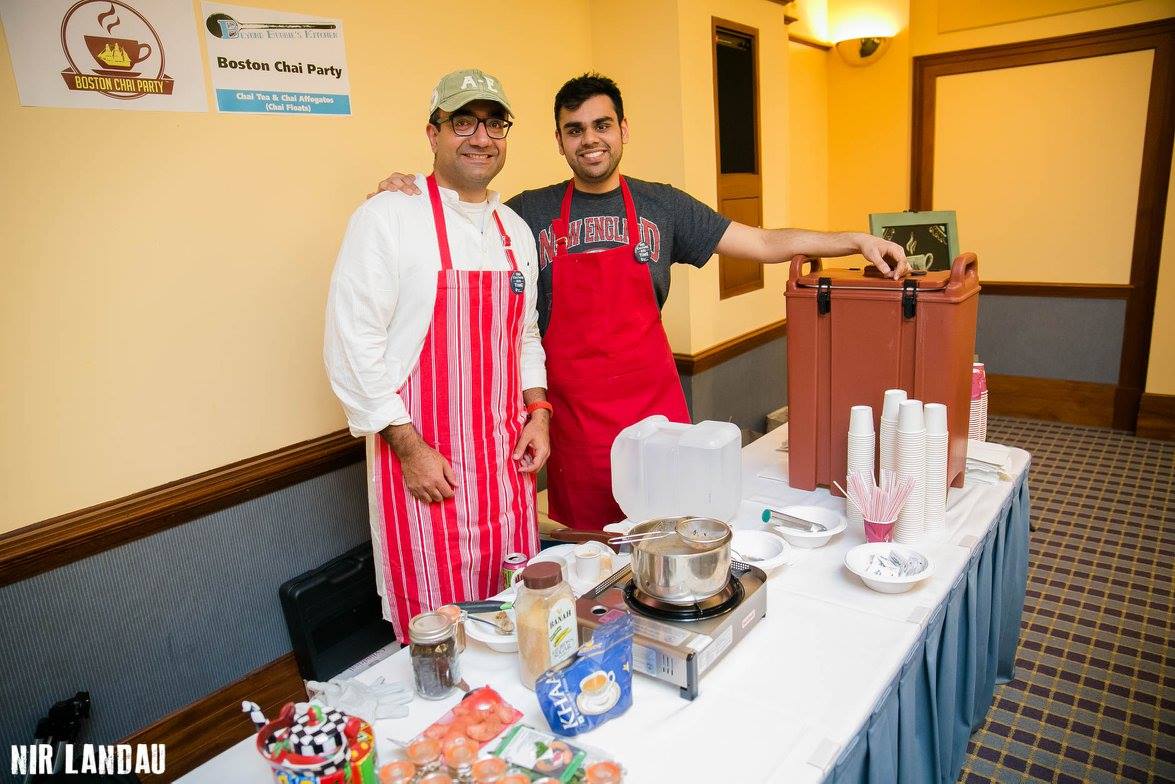 As many of you might know, Boston Chai Party started in a small town right outside Boston by two Indian guys who want to share their love for chai and chai culture. You might have noticed from our social media that our family is an integral part of both our inception and our operations. The local cafes, bagel stores and chocolate shops that support us and stock our chai are our biggest fans and cheerleaders. We help each other out and promote our respective businesses together. Local Bostonians who come out to support us at holiday markets at SOWA and farmers markets across the city keep asking us which market will be next. This is our community, and it's yours too.  
Today is Black Friday, a day when millions of consumers shop at big box retailers and increasingly at e-commerce sites like Amazon. While we completely understand the need to shop for great deals (saving $50 on a computer for some people is a life-saver), we have been consciously thinking of ways to support our local businesses and our downtowns. Can we save some of the money that we might be spending this Friday on out-of-town chains, online shopping and things we might not need and instead take a stroll downtown to see what the local shop in our town is selling? You may have heard the statistic that for every dollar spent at a small business in the U.S., approximately 67 cents stays in the local community. 
On that note, Boston, make sure to check us out at the following upcoming events in or near your neighborhood. 
Upcoming Local Events
Abroad Modern Grand Opening: We'll be sampling our chai on November 30th at the Grand Opening of Abroad Modern, a new global housewares boutique in Cambridge with products sourced from the owner's travels. Address: 260 Concord Avenue, Cambridge, MA.  
SOWA Winter Festival Holiday Market: Check us out long with a ton of other small businesses from December 6th through the 8th. We'll be serving up samples of our hot chai as well as chai to drink, and have a ton of our masala and tea boxes, concentrate and gift boxes to buy. 
Do you know any local events in New England that we should be a part of? Let us know.